Charlotte Aluminum Fence Company
Aluminum fences are offered in 6 distinctive styles, in several heights and picket configurations. Standard, Double and Baby Pickets in Black, Bronze or White.
Custom Gate Fabrication
Let our custom fabricators design a gate for you up to 244″ (20 ft.) width and up to 72″ High.
Aluminum Fences provide a rich and vibrant look at a fraction of the cost. Similar to wrought iron aluminum fencing is cost effective and can be designed to your specifications. Almost any terrain grade can accommodate a fence of this caliber.
Charlotte Aluminum Fencing Company servicing Charlotte, North Carolina and surrounding areas including Concord, Gastonia, Huntersville, Lake Norman, Lake Wylie, Matthews, Mooresville, Pineville, Monroe, Waxhaw, and Northern South Carolina locations.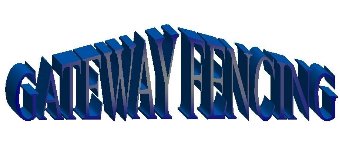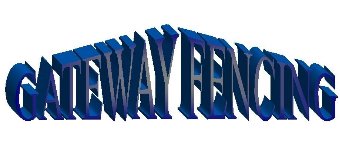 Residential Aluminum Fence Section and Post Material Specifications
 6063-T5 Aluminum Extrusions
 Pickets: 5/8″ sq. x .050″ Wall
 Rails: 1″ sq. x .055″ Wall
 Line/End/Corner Posts: 2″ sq. x .060″ Wall
 Gate Posts: 2″ sq. x .125″ Wall
 Post Installation Spacing: 72-1/2″ on Center
Residential Aluminum Fence Section and Gate General Specifications
Limited Lifetime Warranty
TGIC Polyester Powder Coating
Stainless Steel Colored Head Screws
All Sections are Pre-Assembled
Gates are Constructed with a Welded Frame
Gates are Available in Straight Top, Arched Top, Estate Top and Rainbow Arch Styles
Standard Section Packaging is 8 or 10 Sections per Box
Six Styles to Choose From in Several Heights and Picket Configurations
Offered in Black and Bronze
Commercial Aluminum Fence Section and Post Material Specifications
 6063-T5 Aluminum Extrusions
 Pickets: 3/4″ sq. x .050″ Wall
 Rails: 1 1/4″ sq. x .080″ Wall
 Line/End/Corner Posts: 2″ sq. x .062″ Wall
 Gate Posts: 2″ sq. x .125″ Wall
 Line/End/Corner Posts: 2 1/2″ sq. x .075″ Wall
 Gate Posts: 2 1/2″ sq. x .125″ Wall
 Sections Available in 72″ and 96″ Widths
Commercial Aluminum Fence Section and Gate General Specifications
Limited Lifetime Warranty
 TGIC Polyester Powder Coating
 Stainless Steel Colored Head Screws
 All Sections are Pre-Assembled
 Gates are Constructed with a Welded Frame
 Gates are Available in Straight Top, Arched Top, Estate Top and Rainbow Arch Styles
 Five Styles to Choose From in Several Heights
 Offered in Black and Bronze
Industrial Aluminum Fence Section and Post Material Specifications
 6063-T5 Aluminum Extrusions
 Pickets: 1″ sq. x .060″ Wall
 Rails: 1 5/8″ sq. x .100″ Wall
 Line/End/Corner Posts: 2 1/2″ sq. x .075″ Wall
 Gate Posts: 2 1/2″ sq. x .125″ Wall
 Line/End/Corner Posts: 3″ sq. x .125″ Wall
 Gate Posts: 3″ sq. x .125″ Wall
 Sections Available in 72″ and 96″ Widths
Industrial Aluminum Fence Section and Gate General Specifications
 Limited Lifetime Warranty
 TGIC Polyester Powder Coating
 Stainless Steel Colored Head Screws
 All Sections are Pre-Assembled
 Gates are Constructed with a Welded Frame
 Gates are Available in Straight Top, Arched Top, Estate Top and Rainbow Arch Styles
 Five Styles to Choose From in Several Heights
 Offered in Black and Bronze
Charlotte Aluminum Fences